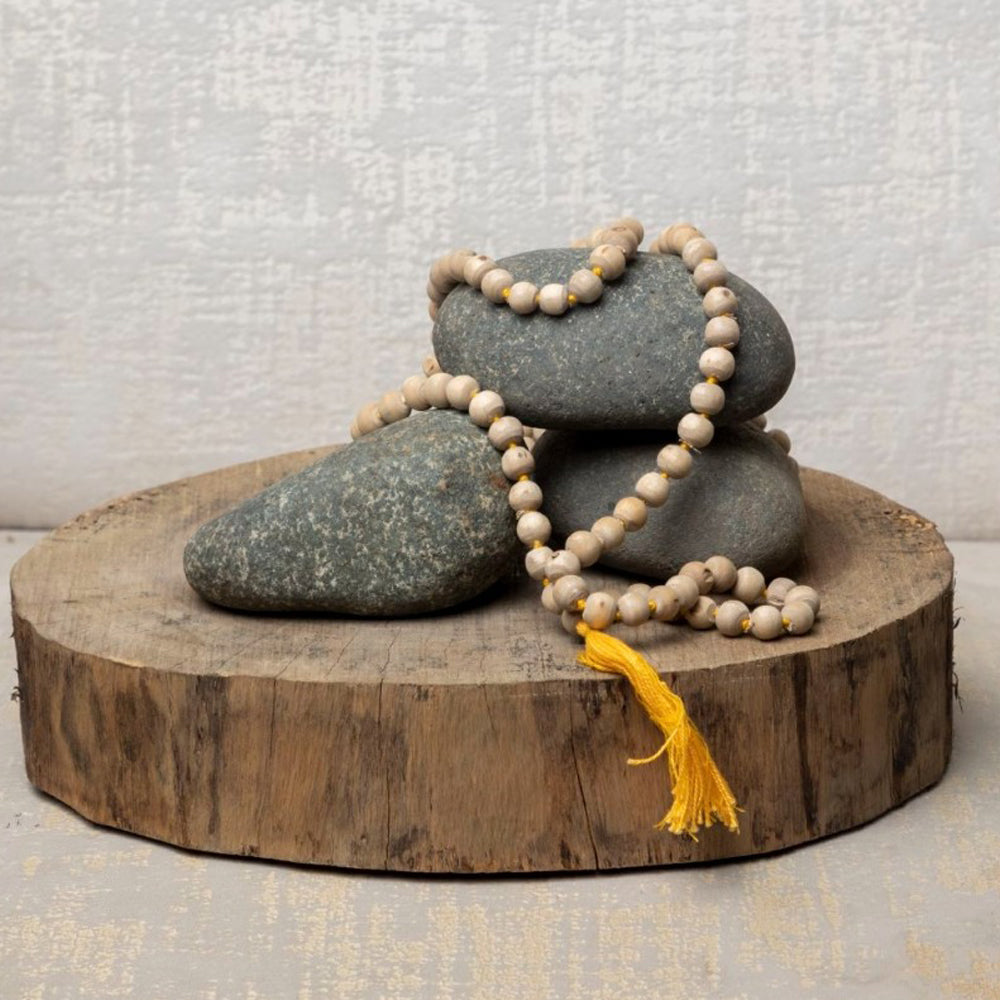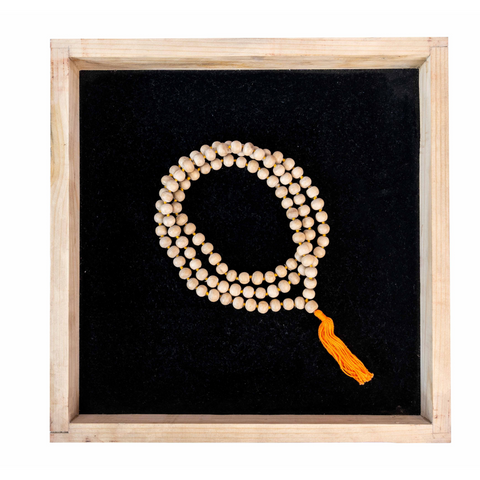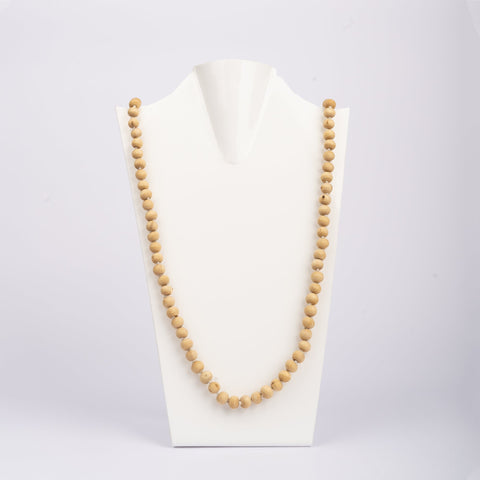 Tulsi Jaap Mala | 108 Pure Beads
The Tulsi Jaap Mala is a spiritual tool used for meditation and prayer. Made of 108 plain beads, this mala is handcrafted with Tulsi wood that has healing properties for both the mind and body.

Wearing the mala around your neck brings a sense of peace and rejuvenation, while its subtle scent fills the heart with divine sensation. The Tulsi Jaap Mala is also ideal for worship and is believed to offer protection from bad dreams and negative thoughts.

Embrace the power of Tulsi and deepen your spiritual practice with this beautiful and authentic Tulsi Jaap Mala.
10 customers are viewing this product
When not in use, store in the soft cotton pouch to protect from nicks and scratches.
For a long life of the Tulsi Mala, apply oil/ ghee gently on the beads and wipe clean.
Blessed at the Hanuman Garhi Temple, The Tulsi Jaap Mala with 108 Plain Beads is a traditional Hindu prayer mala, designed to help you focus your mind and deepen your meditation practice. The mala is made from sacred Tulsi wood, which is believed to have spiritual and healing properties. Each mala contains 108 plain beads, which are traditionally used to recite mantras or prayers during meditation.

Crafted by skilled artisans, this Tulsi Jaap Mala is not just a tool for meditation but also a beautiful piece of art. The natural and earthy tones of the Tulsi wood give this mala a calming and grounding energy, perfect for those who seek to connect with nature and find inner peace.

Whether you are a seasoned meditator or just starting out, the Tulsi Jaap Mala with 108 Plain Beads is a must-have accessory for your spiritual journey. Use it to recite your favorite mantras or simply wear it as a reminder to stay present and mindful throughout the day. Embrace the power of Tulsi and elevate your meditation practice with this beautiful and meaningful mala.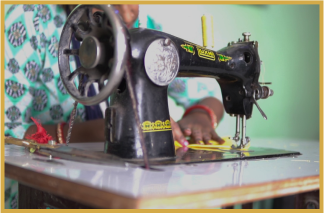 More than just employment, skill development has been promoted for women and local artisans in the process of production of all our products.
All our products, or elements thereof, have been blessed at the Hanuman Garhi temple in Ayodhya, to bring blessings of Shri Ram to you.
To express our gratitude and respect to the elders of the society, part of our profits have been pledged to support Old age homes across the country, starting with Vriddha Mahila Ashram in Ayodhya.
All our Profits go towards supporting Vriddha Mahila Ashram