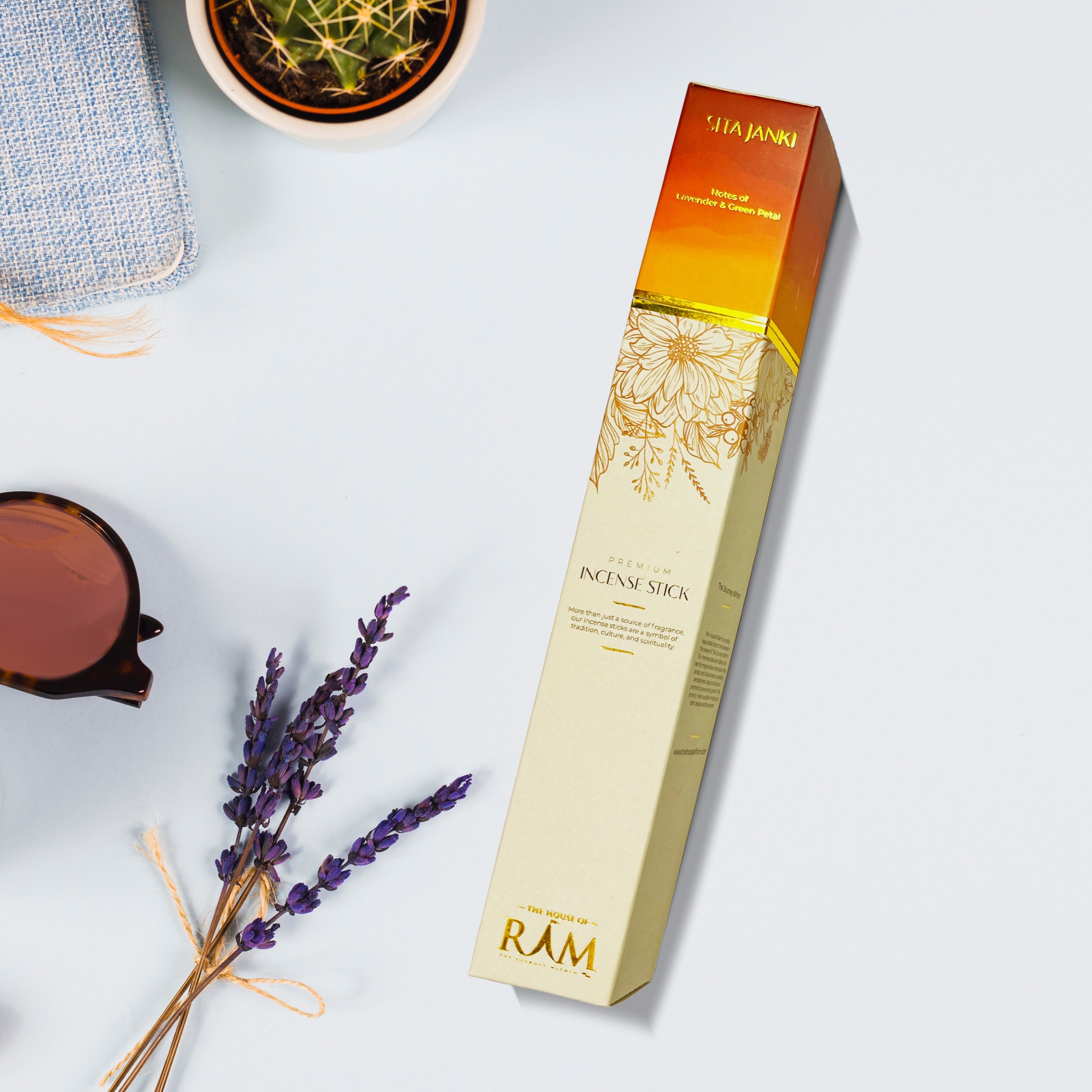 Sita Janki Premium Incense Sticks
Bring the 'Shakti' of Shri Ram into your home. Fill your home with the aura of Sita Janki, Meditate into Peace.

Our Incense sticks come in four Aromas which have been specially chosen to not only evoke a sense of peace but also as a contributor to the character of your home and your energy which is as pure and unblemished as you.

Ingredients: Natural Wood Powder, Flower Powder, Natural Essence Oil Fragrance, Natural Gums.

Fragrance notes: Lavendar and Green Petal

Peace: love, unity, amity, reconciliation, friendship, armistice.


10 customers are viewing this product
Keep in the plastic pouch for long-term retention of the aroma
Keep the burning Agarbatti stick away from flammable materials
Do not keep the Agarbatti Stick unattended
Ash should fall on heat-resistant or fireproof surfaces
Keep out of reach of children and pets
Use in a well-ventilated room
Failure to follow instructions may lead to fire hazard
The Sita Janki Incense Sticks from The House of Ram is a tribute to the pure and divine spirit of Sita - the epitome of purity and grace. Made with high-quality Lavendar and Green Petal fragrance notes, these incense sticks are crafted to create a peaceful and serene atmosphere around you.

Lavender is well-known for its calming and relaxing properties. The scent has been found to reduce anxiety and improve sleep quality, making it a popular choice for use in aromatherapy. Green petal fragrances are typically composed of a blend of floral and herbal scents. The combination of lavender and green petal fragrances can be a powerful one. Lavender's calming properties can help to balance out the invigorating effects of green petal, creating a scent that is both soothing and uplifting. The blend of these fragrances can help to promote relaxation, reduce stress, and improve mood.

Each pack contains 40 high-quality incense sticks. Light up these Sita Janki incense sticks and let the beautiful aroma fill your home or office space, helping you to relax, meditate, or focus on your work with a clear and peaceful mind.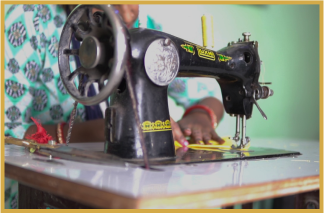 More than just employment, skill development has been promoted for women and local artisans in the process of production of all our products.
All our products, or elements thereof, have been blessed at the Hanuman Garhi temple in Ayodhya, to bring blessings of Shri Ram to you.
To express our gratitude and respect to the elders of the society, part of our profits have been pledged to support Old age homes across the country, starting with Vriddha Mahila Ashram in Ayodhya.
All our Profits go towards supporting Vriddha Mahila Ashram