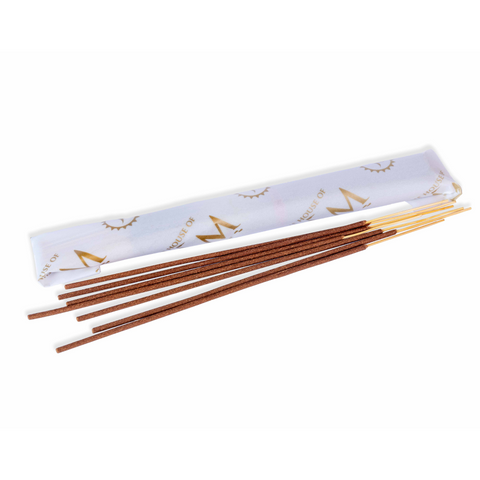 Laxman Premium Incense Sticks
Explore the Ram within you, find the intensity to believe, love and desire the Ram in you, devote time to the journey within and find the pure peace of Lakshman.

Our Incense sticks come in four Aromas, which have been specially chosen to not only evoke a sense of peace but also as a contributor to the character of your home and your energy which is as pure and unblemished as you.

Ingredients: Natural Wood Powder, Flower Powder, Natural Essence Oil Fragrance, Natural Gums.

Fragrance notes: Sea Breeze, Aqua and Fresh Floral.

Passion: enthusiasm, intensity, depth, love, desire, dedication, fervour, devotion, spirit, affection.
10 customers are viewing this product
Keep in the plastic pouch for long-term retention of the Aroma
Keep the burning Agarbatti stick away from flammable materials
Do not keep the Agarbatti Stick unattended
Ash should fall on heat-resistant or fireproof surfaces
Keep out of reach of children and pets
Use in a well-ventilated room
Failure to follow instructions may lead to fire hazard
The Laxman incense sticks from The House of Ram are a must-have for anyone who loves the divine and aromatic experience of incense sticks. Each stick is handcrafted with care and infused with fragrance notes of Sea Breeze, Aqua and Floral.
The Laxman Incense Sticks pays homage to Laxman, the brother of Shri Ram, who was known for his unwavering devotion and courage. Fresh floral, sea breeze, and aqua fragrance notes have a range of potential benefits, from promoting relaxation and reducing stress to enhancing mood and creating a refreshing and uplifting atmosphere. These fragrances can be a great way to bring the outdoors inside and create a calming and inviting environment in your home or office.

Each pack contains 40 high-quality incense sticks. Light up these incense sticks during your daily meditation or prayer rituals, or simply to create a calming and soothing atmosphere in your living space. The House of Ram's Laxman Incense Sticks are sure to leave you feeling relaxed, refreshed, and rejuvenated.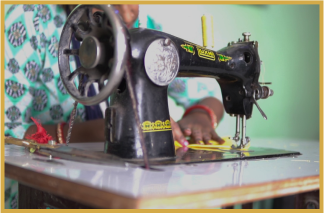 More than just employment, skill development has been promoted for women and local artisans in the process of production of all our products.
All our products, or elements thereof, have been blessed at the Hanuman Garhi temple in Ayodhya, to bring blessings of Shri Ram to you.
To express our gratitude and respect to the elders of the society, part of our profits have been pledged to support Old age homes across the country, starting with Vriddha Mahila Ashram in Ayodhya.
All our Profits go towards supporting Vriddha Mahila Ashram