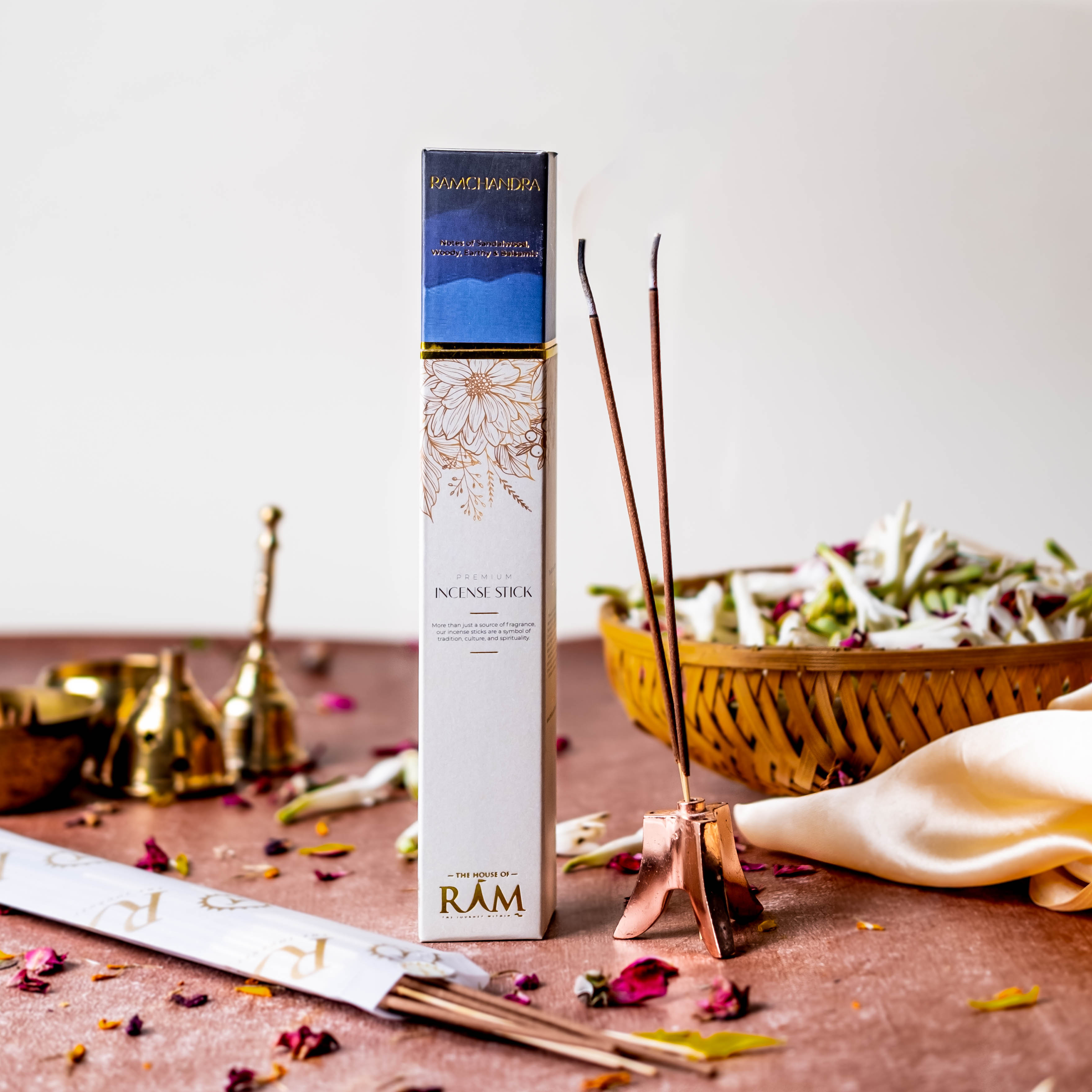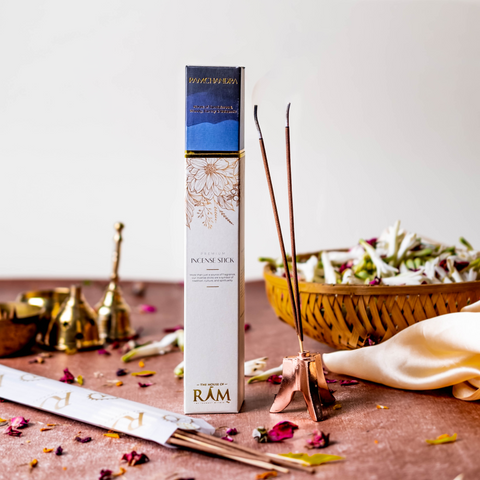 Ram Chandra Premium Incense Sticks
A scent as pure as your character, a scent as pure as the RAM in you.

Our Incense sticks come in four Aromas which have been specially chosen to not only evoke a sense of peace but also as a contributor to the character of your home and your energy which is as pure and unblemished as you.

Ingredients: Natural Wood Powder, Flower Powder, Natural Essence Oil Fragrance, Natural Gums.

Fragrance notes: Sandalwood, Woody, Earthy and Balsamic.

Pure: unalloyed, unstained, unpolluted, uncorrupted, untarnished, immaculate.
10 customers are viewing this product
Keep in the plastic pouch for long-term retention of the Aroma
Keep the burning Agarbatti stick away from flammable materials
Do not keep the Agarbatti Stick unattended
Ash should fall on heat-resistant or fireproof surfaces
Keep out of reach of children and pets
Use in a well-ventilated room
Failure to follow instructions may lead to fire hazard
Introducing the Ram Chandra Incense Sticks, a fragrant ode to the beloved deity Lord Rama. Made from the finest quality ingredients, these incense sticks have a refreshing aroma that fills your space with positivity and tranquillity. The subtle yet distinctive fragrance of sandalwood and balsamic adds a natural touch to your surroundings, bringing a sense of calmness and rejuvenation.

Sandalwood has been used in Ayurveda for centuries to promote relaxation, reduce stress and anxiety, and uplift the mood. In combination with the ancient practice of burning incense, the Ram Chandra incense sticks create a peaceful and harmonious environment that helps to alleviate negative emotions and increase mental clarity. Whether you're meditating, practising yoga, or simply unwinding after a long day, these incense sticks provide a serene backdrop to your daily routine.

Each pack of the Ram Chandra incense sticks contains 40 high-quality sticks that burn evenly and emit a lingering aroma. The packaging is eco-friendly and biodegradable, making it a responsible choice for the environment. Add these incense sticks to your daily routine and experience the serenity of Lord Rama's presence in your space.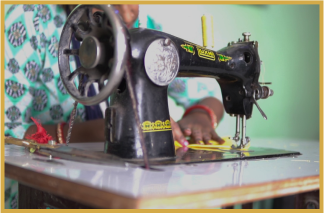 More than just employment, skill development has been promoted for women and local artisans in the process of production of all our products.
All our products, or elements thereof, have been blessed at the Hanuman Garhi temple in Ayodhya, to bring blessings of Shri Ram to you.
To express our gratitude and respect to the elders of the society, part of our profits have been pledged to support Old age homes across the country, starting with Vriddha Mahila Ashram in Ayodhya.
All our Profits go towards supporting Vriddha Mahila Ashram