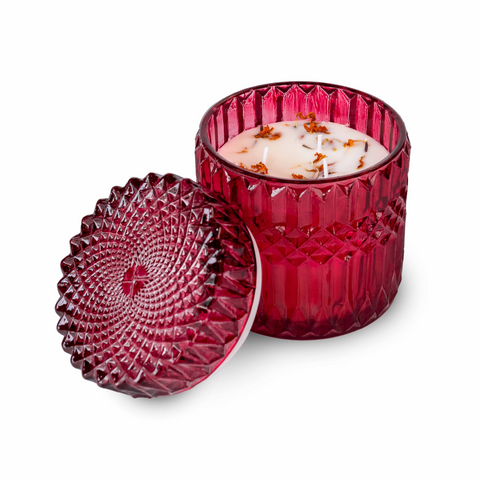 Anjaneya Premium Scented Candle
Find the power of 'Shakti'! Find the energy to move mountains, find the strength to face challenges and may Ram, the master of your intellect lead you from darkness into the light.

Our Candles come in four Aromas which have been specially chosen to not only evoke a sense of peace but also as a contributor to the character of your home and your energy which is as pure and unblemished as you.

Ingredients: 100% Soy Wax and natural essential fragrance oils.

Fragrance notes: Sandalwood and Oud

Power: energy, sway, rule, authority, leadership, potential, influence, strength.


Rs. 1,499.00

Rs. 1,099.00

Unit price

per
10 customers are viewing this product
1 Soy Wax Candle with Premium Glass Jar and Lid
Net Weight: 330 gms, comes with 3 cotton wicks
Burn Time: 40 hrs, Unique fragrances with a balanced throw
Make sure to trim your wicks to 1/4'' before each lighting your candle
Always burn candles within sight and keep them away from anything that can catch fire.
Keep the candle jar with lid for long term retention of the aroma
Store the candle in a cool and dry place with a lid to avoid dust which can dull the scent
Move the candle away from any vents, fans, or air drafts
Keep the wax pool free of debris
Do not use water or any other liquid to extinguish your candle
If you are still experiencing excess sooting, please trim your wick to 1/8''
Discontinue use when ¼'' of wax remains or it may result in overheating and breaking of glass
Do not use water or any other liquid to extinguish your candle
The Anjaneya Scented Candle are a wonderful addition to any space looking to promote health and wellness. The sandalwood and oud fragrance notes oil used in this aroma candle is known to have a refreshing and rejuvenating effect on the mind and body. The natural scent of oud can help boost confidence and make you feel more attractive and self-assured. The Anjaneya Series aroma candles provide a unique opportunity to create an environment that promotes physical and mental well-being.

In addition to its refreshing scent, oud has a range of other benefits. Its pain-relieving properties can help alleviate pain and inflammation. The antimicrobial properties of sandalwood can also help fight off harmful bacteria and viruses, making it an ideal choice for those looking to improve their overall health. The Anjaneya Premium Scented Candle offers a natural and effective way to promote health and wellness in any space.

Each pack contains 1 high-quality 330-gram soy wax candle in a luxurious glass jar with a burn time of 40 hours. Anjaneya scented candles are a testament to the age-old tradition of candle making. The use of traditional methods ensures that the aroma candles are free of harmful chemicals and synthetic fragrances, making them a natural and safe choice for any home or workspace. Whether you are looking to promote physical health, and mental well-being or simply want to enjoy a refreshing scent, the Anjaneya Series aroma candles are a perfect choice.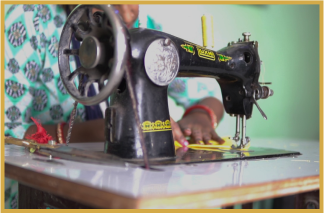 More than just employment, skill development has been promoted for women and local artisans in the process of production of all our products.
All our products, or elements thereof, have been blessed at the Hanuman Garhi temple in Ayodhya, to bring blessings of Shri Ram to you.
To express our gratitude and respect to the elders of the society, part of our profits have been pledged to support Old age homes across the country, starting with Vriddha Mahila Ashram in Ayodhya.
All our Profits go towards supporting Vriddha Mahila Ashram