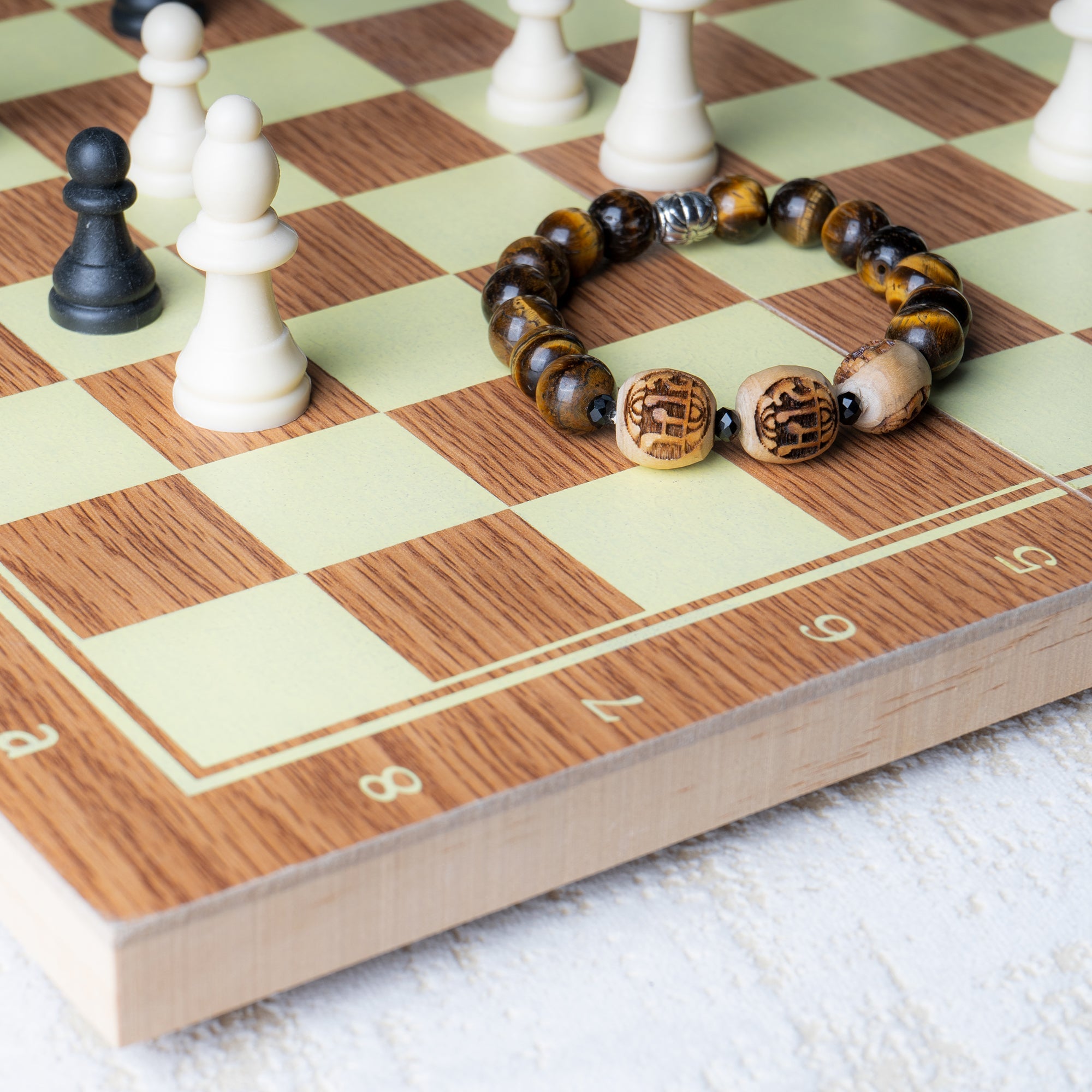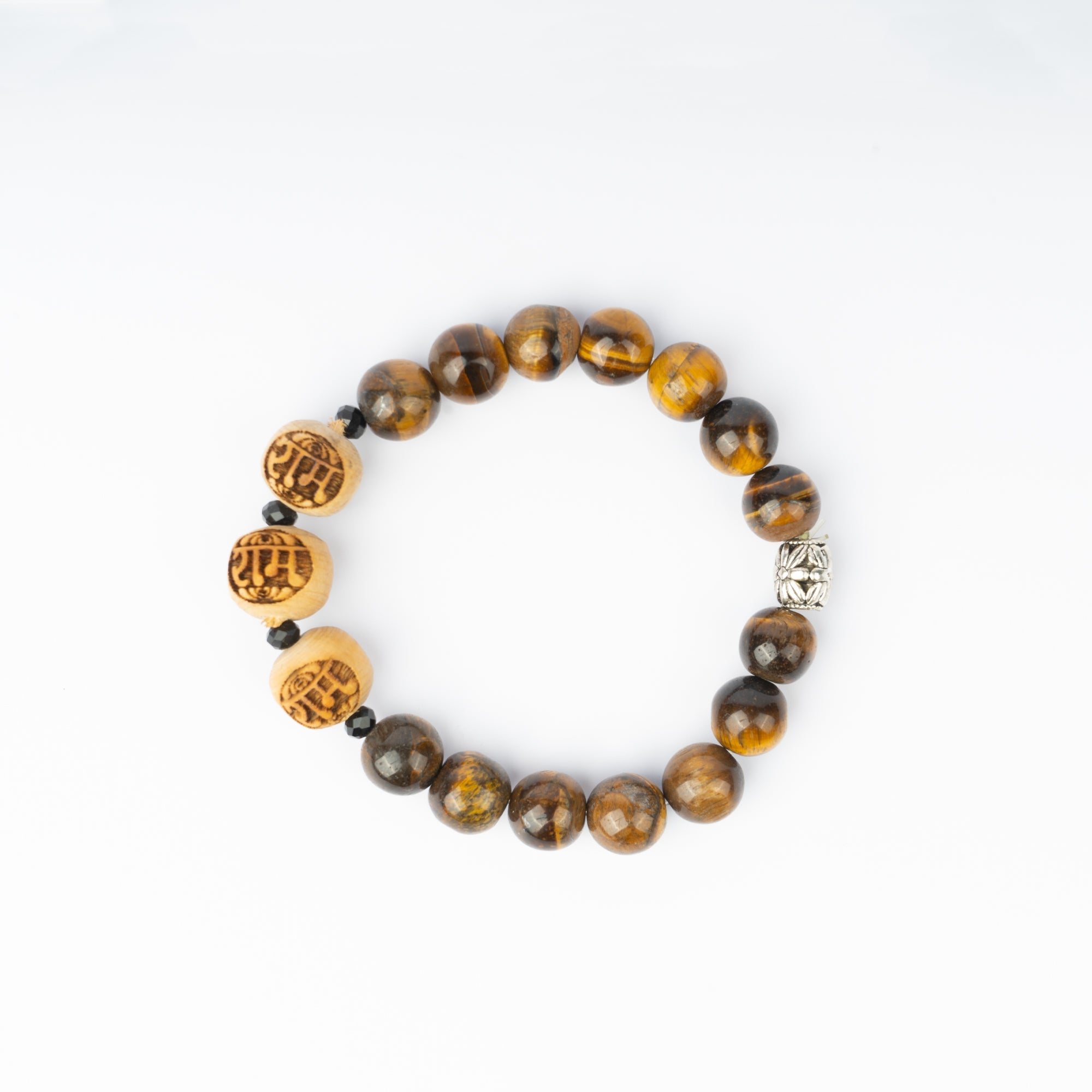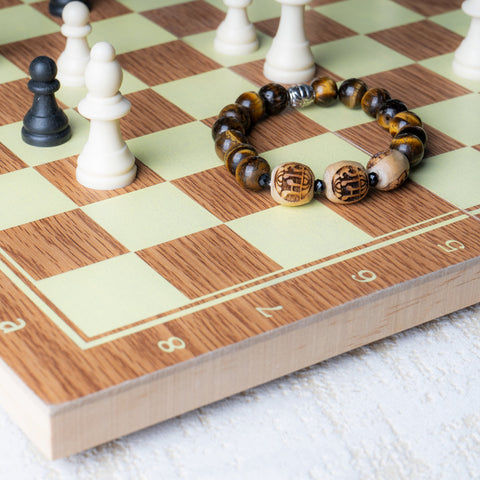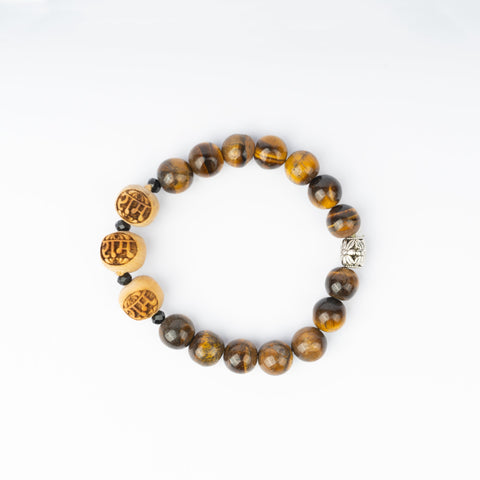 Tiger Eye Bracelet | Ram Engraved Tulsi Bead
Introducing the Tiger Eye Bracelet with Ram Engraved Tulsi Bead Bracelet a remarkable fusion of sacred symbols and powerful energies. This exquisite bracelet combines the spiritual significance of Tulsi wood engraved with the symbol of Shri Ram with many positive influences of Tiger Eye crystal.

The Tiger Eye bracelet with Ram engraved tulsi bead crafted from revered Tulsi wood is known for its purifying and protective qualities. Complementing the Tulsi bracelet is the Tiger eye stone renowned for its protective nature, providing courage & strength, boosting confidence, helping in emotional well-being etc.

Embrace the sacred energy of the Ram Engraved Tulsi Bead with Tiger Eye stone bracelet. This unique combination serves as a meaningful accessory and a powerful tool for spiritual growth.
10 customers are viewing this product
Ram Engraved Tulsi Bead bracelet made with Tiger Eye semi-precious stone
One cotton pouch
One set of wooden Padukas
One small Glass Bottle containing the blessed Rice and Haldi
Material for reading and reflecting
When not in use, store in a soft cotton pouch to protect from nicks and scratches
For a long life of the Tulsi beads, apply oil/ ghee gently on the beads and wipe clean
Avoid exposure to soap, detergent, toothpaste, and abrasive material
Wear Jewellery after applying makeup/perfume
The semi-precious stones are all-natural. The color shape, size, and transparency are subject to variance, and no two products will be identical
Keep away from sharp objects
One size fits all
Introducing the Green Aventurine & Quartz Crystal Bracelet with Ram Engraved Tulsi Bead – a convergence of sacred symbols and potent energies that redefines spirituality. This exquisite bracelet seamlessly blends the spiritual essence of Tulsi wood adorned with the revered symbol of Shri Ram, alongside the dynamic forces of Green Aventurine and Quartz Crystal.
Meticulously crafted from esteemed Tulsi wood, the Ram Engraved Tulsi Bead Bracelet exudes purifying and protective virtues. Elevated by the presence of Green Aventurine and Quartz Crystal, this bracelet offers a harmonious symphony of benefits: from holistic healing and heightened clarity to attracting luck, prosperity, and cultivating a positive environment.
Embrace the sanctified aura of the Green Aventurine & Quartz Crystal Bracelet with Ram Engraved Tulsi Bead. Beyond being a visually stunning accessory, this fusion becomes an indispensable tool for nurturing spiritual growth. Elevate your journey with this extraordinary combination, now available exclusively from the House of Ram.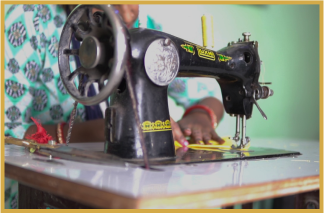 More than just employment, skill development has been promoted for women and local artisans in the process of production of all our products.
All our products, or elements thereof, have been blessed at the Hanuman Garhi temple in Ayodhya, to bring blessings of Shri Ram to you.
To express our gratitude and respect to the elders of the society, part of our profits have been pledged to support Old age homes across the country, starting with Vriddha Mahila Ashram in Ayodhya.
All our Profits go towards supporting Vriddha Mahila Ashram