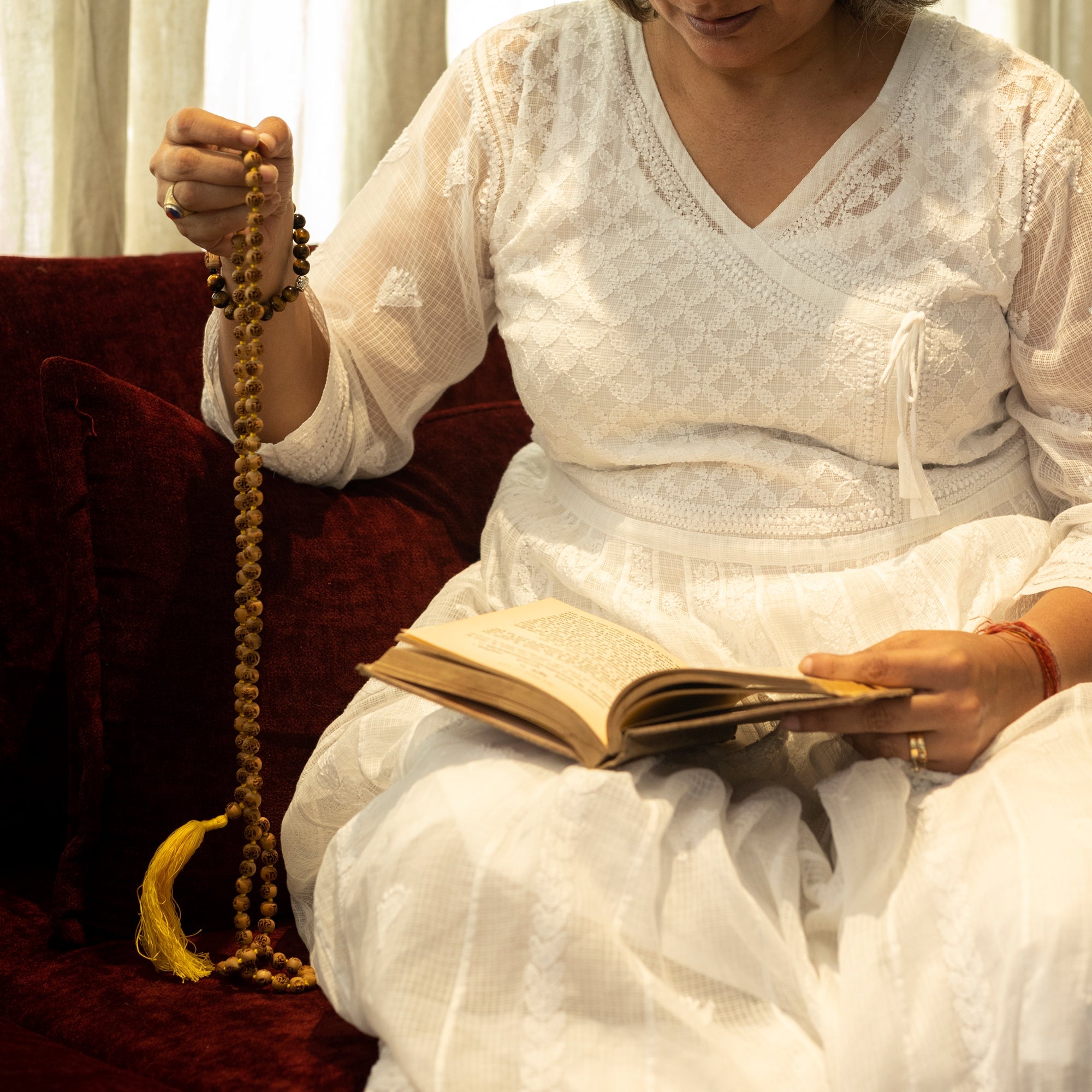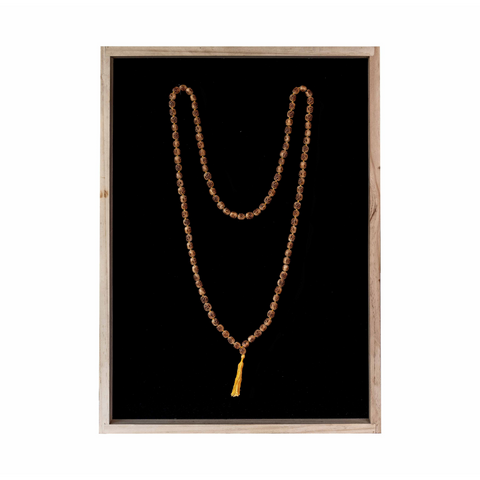 Ram Engraved | Tulsi Bead Jaap Mala | 108 Pure Beads
The Ram Engraved Tulsi Jaap Mala is a powerful tool for spiritual seekers and devotees of Shri Ram. The 108 beads of the mala are made from high-quality Tulsi wood, which is believed to have purifying properties that can enhance spiritual practices.

Each bead is engraved with the name of Shri Ram, adding an extra level of devotion to your daily practice. Wearing or using this mala during your spiritual practice can help you connect with the divine and experience a deeper sense of peace and calm.
10 customers are viewing this product
Ram Engraved Tulsi Bead Jaap Mala (108 pure beads)
One cotton pouch
Free: One set of wooden padukas
When not in use, store in the soft cotton pouch to protect from nicks and scratches.
For a long life of the Tulsi Mala, apply oil/ ghee gently on the beads and wipe clean.
Blessed at the Hanuman Garhi Temple, The Ram Engraved Tulsi Bead Jaap Mala is a beautiful and sacred tool for prayer and meditation. The 108 beads are handcrafted from the sacred Tulsi wood and engraved with the divine name of Ram, making it a powerful spiritual aid for those who seek inner peace and harmony.

Each bead is strung together with durable thread, making it easy to use and carry. The Tulsi wood has a calming effect on the mind and body, helping to enhance concentration and reduce stress levels. It is believed that chanting the name of Ram with this mala can awaken one's inner consciousness and bring about spiritual enlightenment.

Whether you are a spiritual seeker or just looking for a beautiful accessory to wear, the Ram Engraved Tulsi Bead Jaap Mala is a perfect choice. Its intricate craftsmanship and divine energy make it a valuable addition to your spiritual practice or as a gift for your loved ones.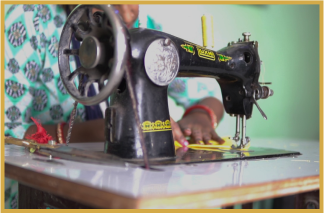 More than just employment, skill development has been promoted for women and local artisans in the process of production of all our products.
All our products, or elements thereof, have been blessed at the Hanuman Garhi temple in Ayodhya, to bring blessings of Shri Ram to you.
To express our gratitude and respect to the elders of the society, part of our profits have been pledged to support Old age homes across the country, starting with Vriddha Mahila Ashram in Ayodhya.
All our Profits go towards supporting Vriddha Mahila Ashram