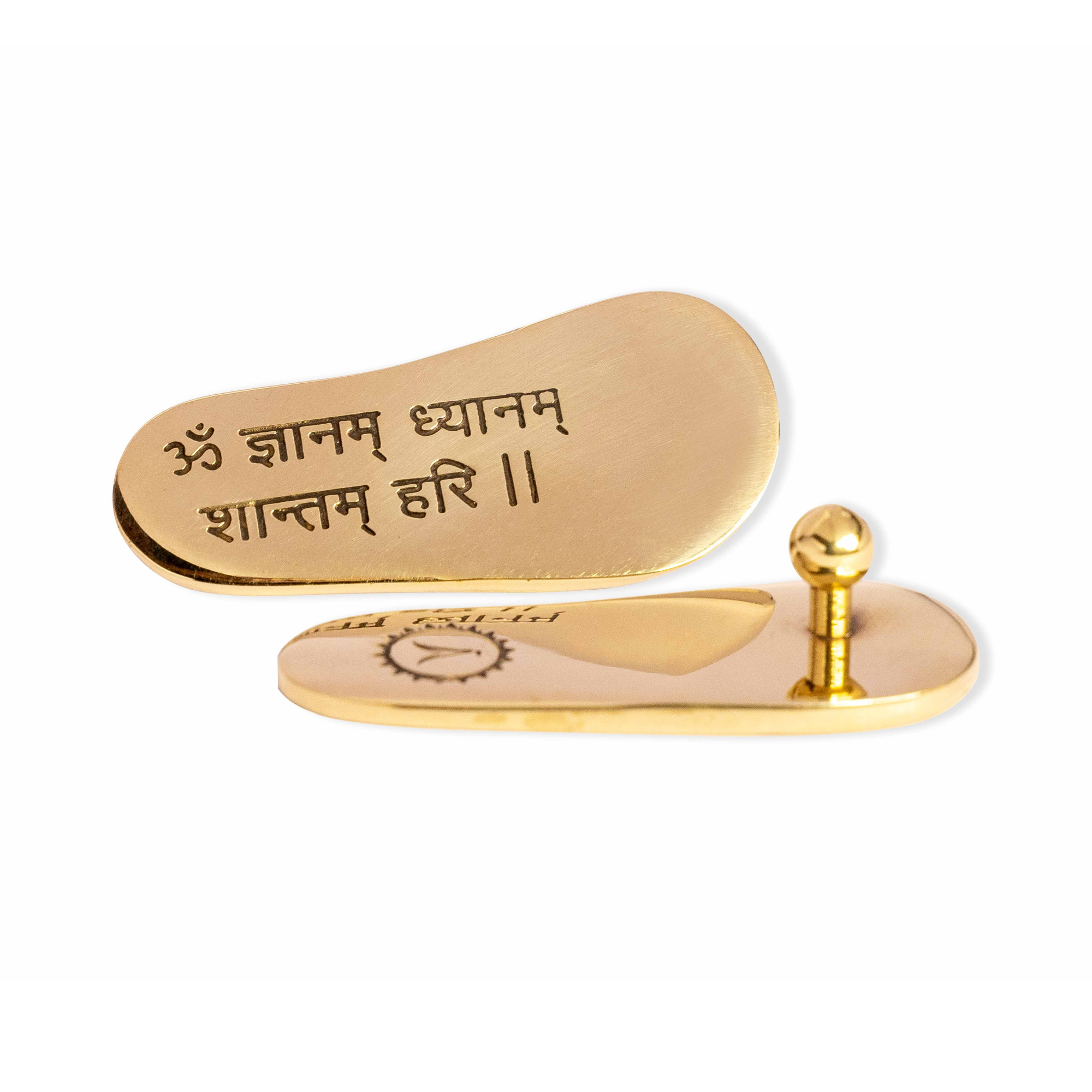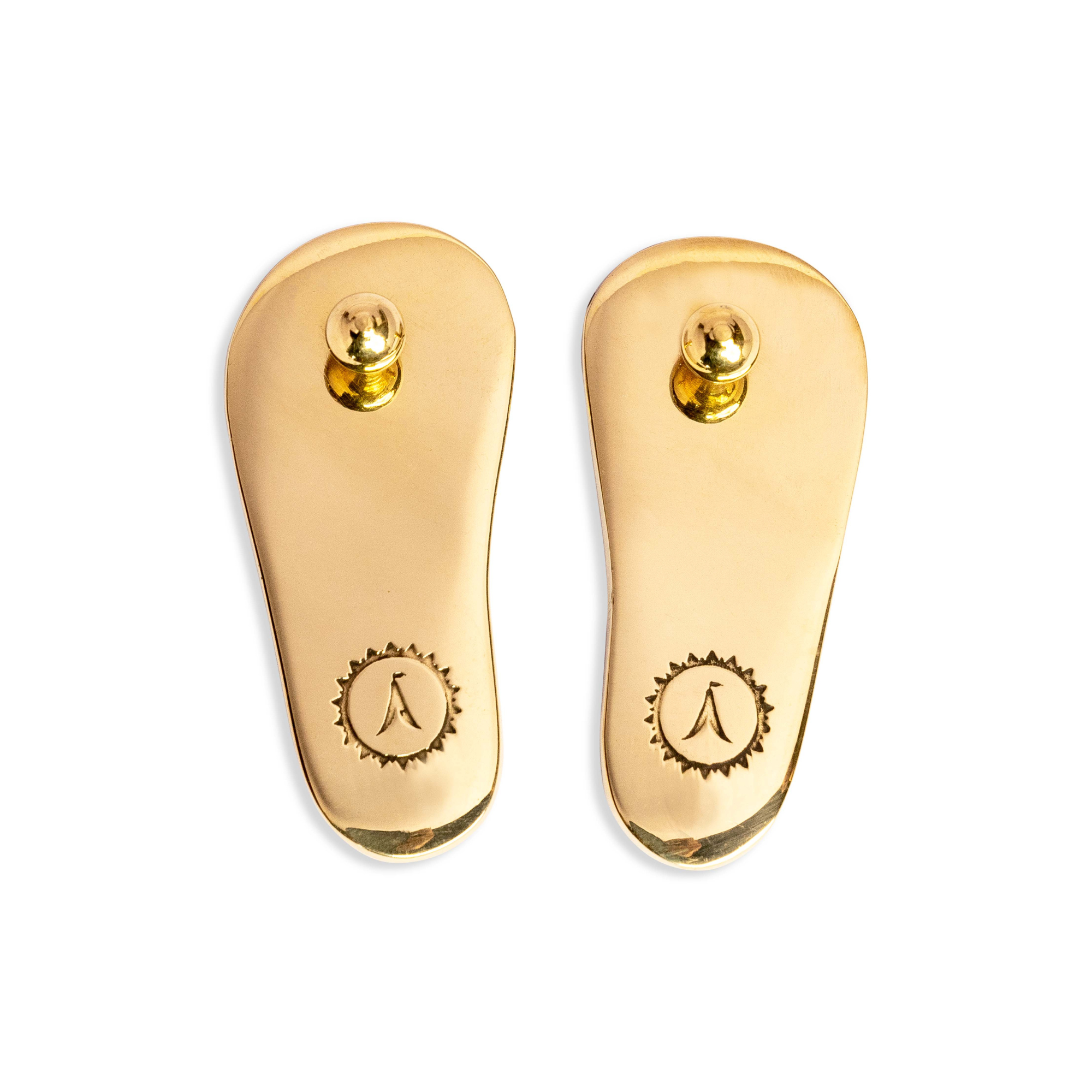 Premium Brass Padukas
The Premium Brass Padukas from The House of Ram are a beautiful and meaningful addition to any spiritual space. Made from high-quality brass, these padukas are intricately designed and feature a stunning gold finish. With their elegant and traditional look, these padukas make for a thoughtful and memorable gift for any occasion. Whether used as a decorative piece or for ritualistic purposes, these padukas bring a sense of grace and reverence to any setting.

Padukas are blessed at Hanuman Garhi in Ayodhya, To enhance celebrations with a divine touch, display it in your puja ghar or give it to friends and family.
10 customers are viewing this product
One Pair of Padukas made of Brass with a "Om Gyanam, Dhyanam, Shantam, Hari" mantra written on the bottom.
One small glass bottle containing the blessed rice and haldi or blessed roli.
Dust regularly: Use a soft, dry cloth to gently dust the brass padukka.
Avoid moisture: Keep the padukka away from water and liquids to prevent tarnishing and damage.
Use brass polish sparingly: If needed, use a brass polish with caution, following the instructions provided, and wipe off any residue afterward.
Introducing our Premium Brass Padukas, a beautiful addition to your puja room or meditation space. These elegant padukas are crafted from high-quality brass and designed to provide a sense of grounding and connection during your spiritual practice.

Our Premium Brass Padukas are not just a decorative piece but a symbolic representation of the guru's feet and are believed to bring blessings, positivity, and auspiciousness into your home. The intricate detailing and smooth finish of these padukas add an exquisite touch to your decor and make for a perfect gift for your loved ones.

These padukas can be used during your daily puja or meditation practice or can be placed on your altar to honour the divine. Bring a sense of reverence and devotion into your home with our Premium Brass Padukas, a beautiful reminder of the spiritual path you walk.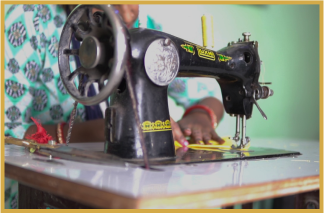 More than just employment, skill development has been promoted for women and local artisans in the process of production of all our products.
All our products, or elements thereof, have been blessed at the Hanuman Garhi temple in Ayodhya, to bring blessings of Shri Ram to you.
To express our gratitude and respect to the elders of the society, part of our profits have been pledged to support Old age homes across the country, starting with Vriddha Mahila Ashram in Ayodhya.
All our Profits go towards supporting Vriddha Mahila Ashram